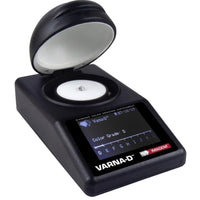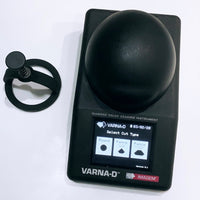 Varna-D Colorimeter for polished diamonds
TESTED OVER 3000 STONES ACCURATELY FROM VARIOUS SIGHT HOLDER COMPANIES. 
FEATURES
Palm top size.
Weighs < 1 kg.
Color Grading from D - M in the final product.
Results in flat 3 seconds.
Mainly for Polished diamonds.
MOST REASONABLE PRICE & BETTER RESULTS COMPARED TO ANY SIMILAR MACHINE AVAILABLE.
NOTE: The overall quality of the body is a little flimsy in general and may seem as if it is a used machine. But it is just how it is built since its 3D printed and is prone to scratches. This does not affect the performance of the machine