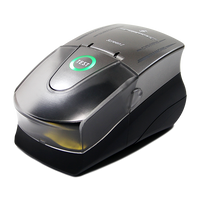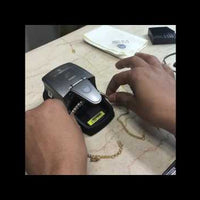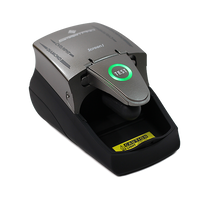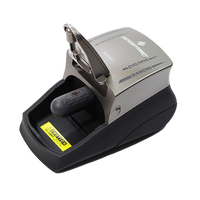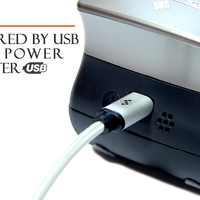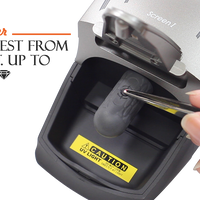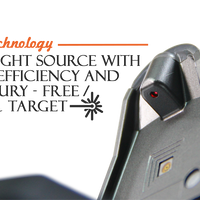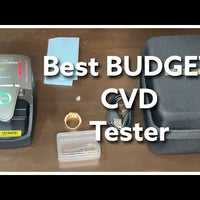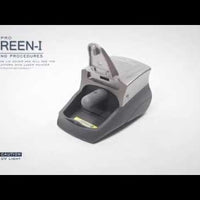 Price in India ₹55,000 plus tax
THE CVD / HPHT / TYPE IIa,IIb / SYNTHETIC COLORLESS DIAMOND TESTER
The smartest & fastest diamond tester in the world that designed for smart testing of natural earth-mined coloress diamond (D-J) type Ia, Ib from lab created or synthetic type IIa, IIb / CVD / HPHT mounted and loose colorless diamonds.
Features
Detects HPHT & CVD (Type IIa).
Can screen earth mine colorless diamond (Color D to J) Type Ia, Ib from Lab created diamond
Can test from 0.01 ct. up to 12 ct.
Capable in checking the mounted stones (mounted jewellery with under hole only).
Result Indicating by bright LED lights with sounds.
Smart Touch Test Switch.
New technology LED light source with high efficiency and mercury-free.
Technical Specifications
Laser Target Pointer.
Auto Testing Function.
No warm up time before testing.
Automatic Power OFF (after 5 minute inactive).
Super battery life saver.
Powered by Micro USB or 4 x AAA batteries.
Through its micro USB port can connect to USB port on a computer or any standard USB adapter with 5V DC power output.
DOES NOT TEST CZ OR MOISSANITES !! USE A MULTI TESTER PEN FIRST (TEST 1) ONLY IF IT SHOWS A DIAMOND IN A MULTI TESTER THEN PUT IT IN THIS MACHINE (TEST 2) TO SEE IF ITS A NATURAL DIAMOND OR A SYNTHETIC DIAMOND.
Authorised distributors from India