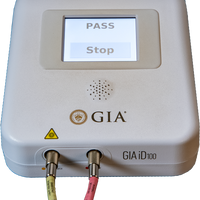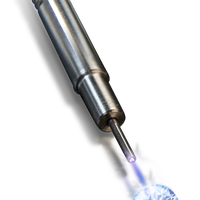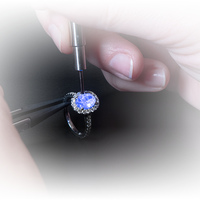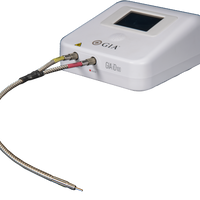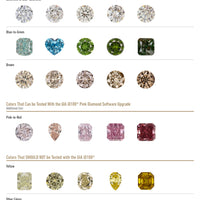 The GIA iD100® combines advanced spectroscopic technology with GIA's 60 years of diamond and gemstone identification research to distinguish natural diamonds from laboratory-grown (HPHT and CVD) diamonds and diamond simulants. As of September 2019, the device's standard capabilities now include brown and blue-to-green diamond identification.

Features
Colorless to near-colorless diamond identification - review full 

GIA iD100 Color Chart

 

NEW: Blue-to-green and brown & even pink diamond identification now included
Automatic identification with results in <2 seconds
Easy reading result with audio; "Pass" or "Refer" for further testing
Tests both mounted and loose diamonds 0.9mm or greater in diameter (approx. 0.005 carat)
Smart Touch Test Switch.
New technology LED light source with high efficiency and mercury-free.
Technical Specifications
Instrument Size: 165mm x 200mm x 90mm Weight: 1kg
Shipping Size: 343mm x 432mm x 127mm Weight: 3.4kg
Universal Plug Adaptor included with shipments outside the USA