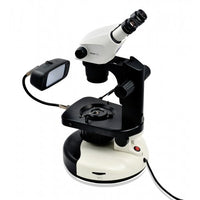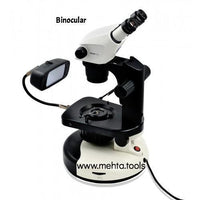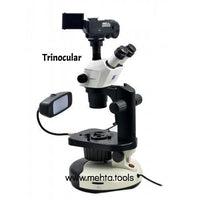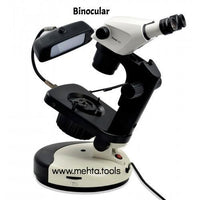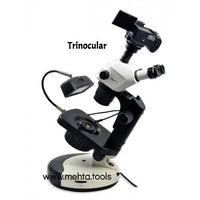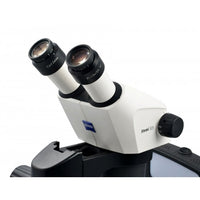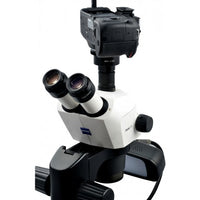 ZEISS STEMI 305 MICROSCOPE
Features
The ZEISS binocular optical system comes with 10x eyepieces for 8x - 40x magnification and a wide viewing field for objects up to 23mm. Outstanding Optics Design:
Chromatic corrected optics from ZEISS.
Sharp, distortion-free 3D image over the whole visual field.
Mechanical corrected curve for largest zoom range of 5 : 1.
Sharp 3D image in each position.
Distortion-free 10x eyepieces with wide field of view 23 mm at 8x.
Individual diopter correction at each eyepiece.
Eyepiece adjustment range : 55-75mm.
C-mount adapter: 0.5x.
Working distance: 110mm (3,6")
Specification
Bright Field, dark field (7W Halogen)  and 7W fluorescent illumination
Iris Diaphragm: 2mm-41mm
Working Distance: 110 mm
0-325º rotatable base
Inclinable upto 38 degrees for better comfort and view
Voltage: 100V to 240V
Camera not included in Binocular / Trinocular.