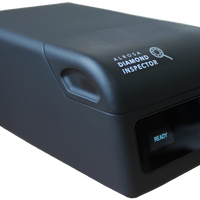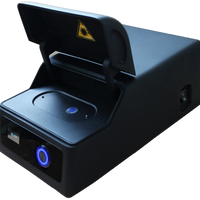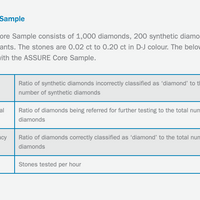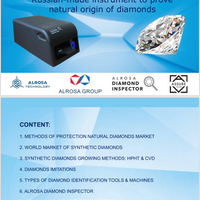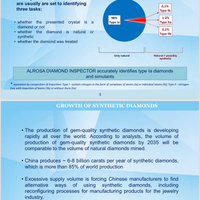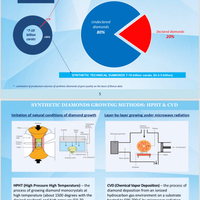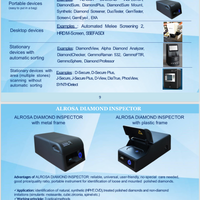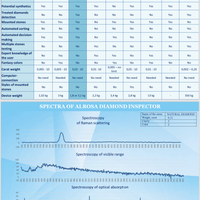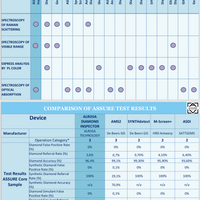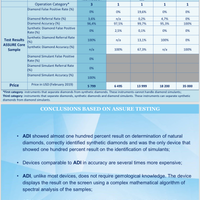 Features
3 TESTING METHODS !! This is the only device to offer a Semi Raman at this price point. IT also uses shortwave UV and Optical fiber technology to give you an 'AS ACCURATE AS IT CAN GET' results.
ITS LITERALLY LIKE A POCKET LABORATORY !
Can Check for Polished Natural diamonds, Color enhanced / treated diamonds, Non diamond simulants (like moissanites, Cubic zirconias, etc) and ofcourse Polished man made / lab grown using HPHT / CVD or other methods.
Simple to use. Press a button. Get the result. No gemology knowledge needed
This handheld device works at just 5V 2A power ! Meaning a simple & basic Power Bank (not included) can run it !
Checks loose stones as well as ones studded in jewelry.
Really portable device. Ideal to carry on trips / instore use / office.
Specifications
Testing range : 0.03ct - 10ct
Color range : Colorless to near colorless (D - J)

Battery : Works with an adaptor or powerbank
Mehta Analytics
SIZE -
0.03CTS - 10 CARATS EACH
TYPE -
 CVD

 ALL 

& HPHT 

ALL , MOISSANITES , CZ, HPHT TREATMENT
SETTING -
STUDDED & LOOSE
SPEED -
SLOW

 

 

~ 40 

SECOND 

PER STONE 
ADDITONAL
-
NO ADDITIONAL SOFTWARE / DEVICE NEEDED
CHECKING VOLUME -
ONE STONE AT A TIME
IDEAL FOR - BIG STONES / JEWELRY, SMALL VOLUMES
AFTER SALES WARRANTY AND SERVICE SUPPORT directly covered by ALROSA RUSSIA / DUBAI 
NOTE: The overall quality of the body is a little flimsy in general and may seem as if it is a used machine. But it is just how it is built. This is a standard problem with matt black machines. They are highly prone to scratches